Addicted To Mud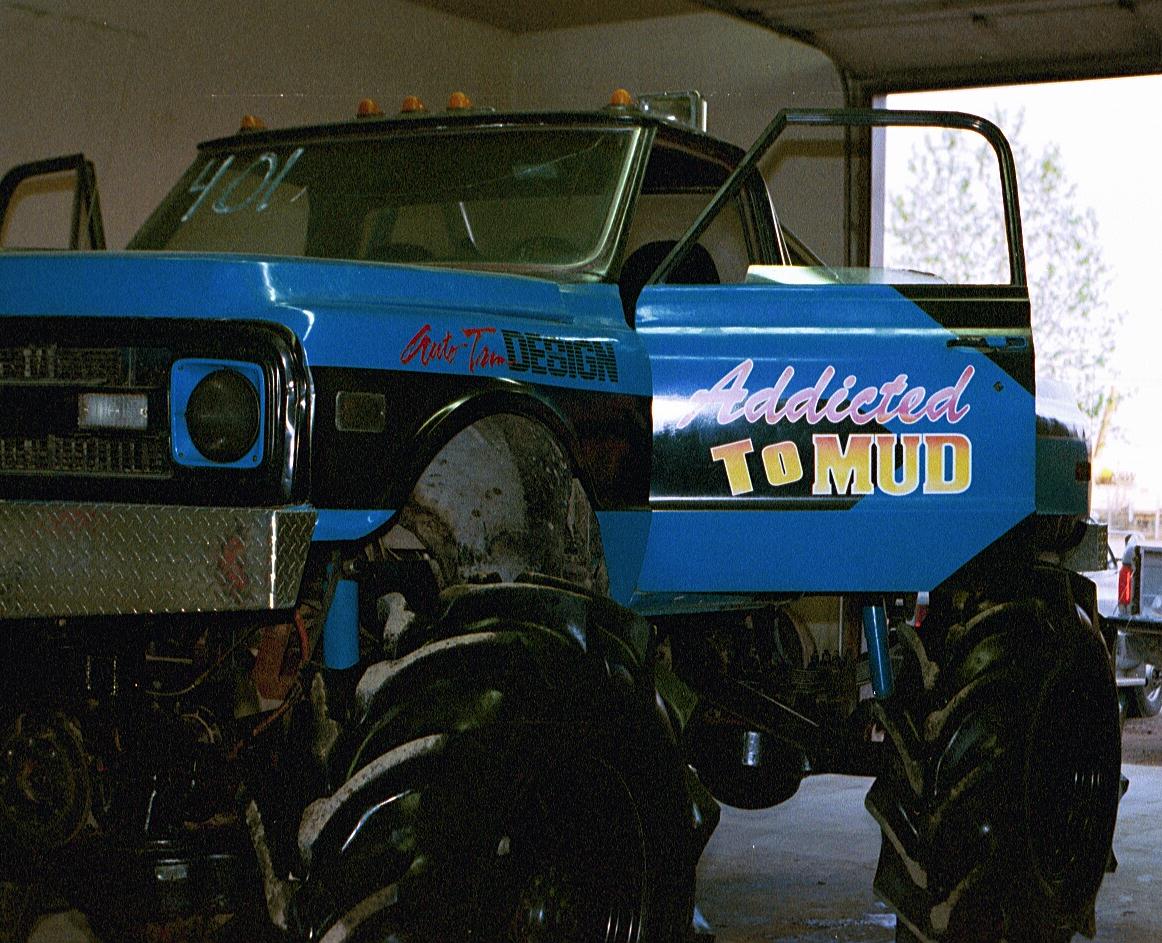 This is a 1970 Chevrolet Truck with just a couple of modifications?!?
Engine: 454 cid.
Transmission: Turbo 400, QuickSilver ratchet shifter.
Transfer cases: 205 gear driven that feeds a 2.5 ton 2 speed.
Suspension: 2 ton leaf spring with 5 ton shocks.
Axles: Timkin 5 Ton steering (both) 6.443:1 ratio with disc brakes, reversible hubs, Standard 10 hole pattern (will accommodate standard semi wheels).
Tires: 1 set of four 57" rice and cane tires and wheels / 1 set of four 68" floatation tires 72" wide (wheels not included, but I do have a set for 66"s that can be modified).
Weight: A slender 8,800lbs.
Hydraulics: 5000lb push/ pull ram on each axle, front controlled by the steering wheel, rear controlled by a self-centering toggle.
Worthy mentions: All factory Accessories are still operational. Heater, Headlights, blinkers etc. Add on's include AM/FM cassette stereo, CB radio, Bucket seats, 4-point harness (for driver only), grant wheel, Hella high output head lights, Dick Cepek driving lights, Crome roll bar (for looks only), polished aluminum tread plate bumpers (for looks only), ladder bars for rear axle, Tachometer, front and rear posi and 3000 rpm stall converter.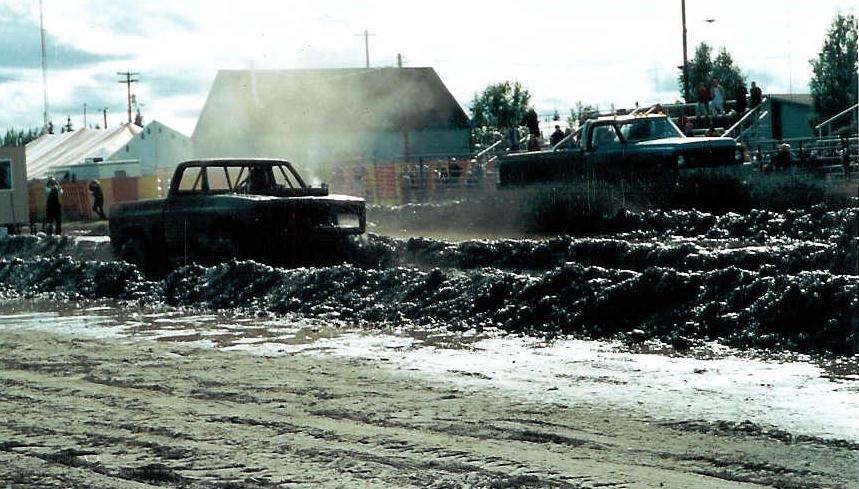 Some of these pictures can be seen in full size on PAGE 2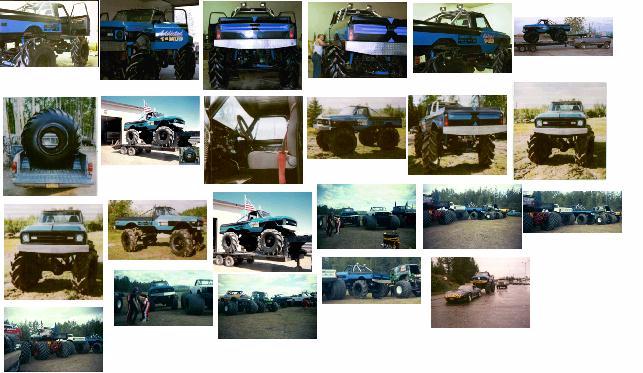 The truck, set of four 57" tires shown on truck, 14,000.00 or best offer
Partial trades will be considered.
Please e-mail with questions.
---
---
e-mail: knee-deep@knee-deepsvc.com
---

HOME